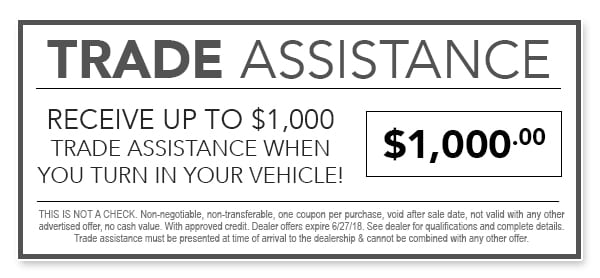 Print
Payment Pull-Ahead Program
Would you like to get out of your lease or loan early? We've just announced a PAYMENT PULL-AHEAD PROGRAM. With the demand for pre-owned inventory, you can turn in your current vehicle and drive away in a new Honda with a lower monthly payment.
There has never been a better time to get into a new Honda!
If you are currently leasing or financing a vehicle, you may be eligible to cancel your remaining payments, upgrade to a new Honda and possibly lower your payment. There are over 200 Honda cars, trucks, vans, and SUVs available!
If you're currently leasing or financing a Honda, Toyota, Nissan or other import or domestic vehicle you can turn it in early.
Call us today and fill out the form on this page to find out if your situation qualifies for this tremendous offer! And bring in the above voucher to get up to $1,000.00 Trade Assistance when you turn in your vehicle!